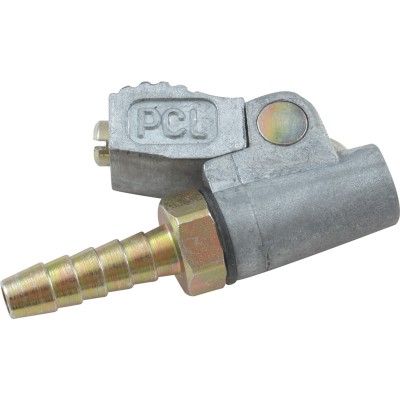 The Single Clip-on Connectors are suitable for use in tyreshops.
There are two types of connector. It is therefore important when purchasing connectors to specify whether a closed or open end type is required.

A Closed End connector is used when air is supplied directly from a main air line (i.e. compressor or air receiver). A non-return valve unseats on connection to the tyre's valve allowing air to flow into the tyre.

An Open End connector is used with the MK3 Tyre Inflator, PCL wall gauges and PCL portable gauges. This connector has a pin which unseats the tyre's valve when is use.

The Single Clip-on Connector is available in both the Closed and Open end valve styles.
Features & Benefits
Suitable for use in tyreshops
Open and closed end available
Downloads
Latest News